The last of the annual Grand Slams, the US Open will commence in the second half of August and is likely to be as entertaining and exciting as the one last year. As one of the four main tennis tournaments of the year, players as well as fans and punters, who can make some significant earnings by betting on the right person, await the start of the competition with much enthusiasm and eagerness.



Played on outdoor hardcourts, the US Open clocked in over 732663 people in attendance last year. This is excluding millions of people all around the world who watched the games from home. With total prize money of $53 million, there is a lot to be won here, and it is not just limited to the players.
Unlike a lot of other team sports, tennis is primarily about individual players, which makes it a highly bet-worthy competition. It is relatively easier to analyse players based on their recent performances and place a well-thought wager that can result in good profits. Choosing to bet in advance, when the odds are favourable, is an excellent tactic to spread the wagers. Moreover, it gives you time to pick the best free bets on offer, along with welcome bonuses that add to your winnings and put you in the lead from the very beginning.  

However, it's recommended to place safe bets early on, and here are three contenders that should be on your radar right about now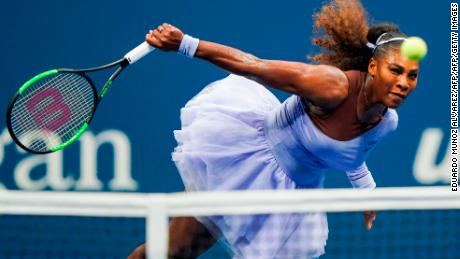 Serena Williams
The queen of tennis, Serena has been a significant force in the sport for quite a while now. Moreover, she continues to play a spectacular game across all major competitions and is versatile enough to challenge anyone on any type of court, making her a formidable sportswoman. Without a doubt, she is a favourite with bookies who have her listed at 6/1 odds as the champion. However, there have been moments where her anger has gotten the best of her, leading to some unwanted defeats. If she can keep a control on that, which she is, Serena makes for a safe bet worth taking before the start of the US Open.
Naomi Osaka
Last year's US Open champion, all eyes are going to be on Naomi Osaka in 2019. While her winning final match was all about the Serena Williams controversy, it did not take away from the fact that Osaka played a brilliant game and rightly deserves the title. However, Osaka is no one-hit wonder and having won her second Grand Slam earlier this year in Australia; she will return to the US ready to defend her title at all costs. Moreover, it's a delight to see Osaka break records by being the first Japanese to win the US Open and once again for being the second to win back to back Grand Slams since 2015.

Simona Halep


As a top-seeded sportswoman, Simona is a commendable tennis player, who has shown tremendous strength and stamina in all her games. The bookmakers have her just behind Serena Williams at 10/1 odds. She is also the receiver of the Best Woman Tennis Player ESPY award in 2019, making her a prominent player on the circuit. It will be quite exciting to see if she adapts well to the courts in the US this year and if she can go on to win her second Grand Slam after lifting the trophy at the French Open in 2018.