Ilona Korstin, the face of the FIBA Europe Year of Women's Basketball campaign, started playing basketball professionally in France with Bourges in 1997 and was voted French young player of 1999. She left France in 2003 to return to her native country, Russia, to continue her basketball career.







You would like to read immediately about the news on clubs in the Ligue Féminine de BasketBall (LFB), this link will take you to the LFB information page index.
You would like to have a general insight on what "Women's basketball in France" is all about, then this guide will provide you with the following information:
who is who in the women's game,
about their professional status, nationality and basketball roots and
all the essentials for being successful in the LFB, NF1 (national féminine) and of course
how to become a top basketball player in France.
On top you'll discover the procedures about
how to make a career in this sport.
Most of the French women started at junior level and
went through the excellent youth development system,
which has attracted more and more non-French youngsters.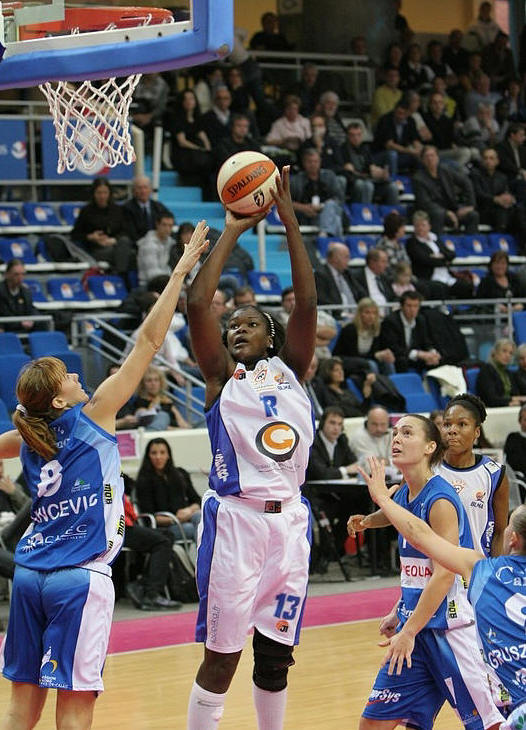 Sandra Dijon playing basketball for Lattes Montpellier
You will also learn more about
how and why the women have chosen to play basketball in France at different levels.

You will be able to read about
who is who in the clubs, who is playing where, which league,
what is their basketball background, and also
their off-court incentives that are just as important like youth development, nutrition, exercise and training methods and so on.
And you can get to know
the basketball history of the "basket féminin" and, of course,
you have a field day about the latest news on women playing basketball in France professionally, semi-professionally or on a amateur status
as well as news on the youth players and academies (centres de formation).
In addition there are
live match reports with after-match comments (when possible)
as well as audios in different languages and
occasionally reports in French,
plus a glossary of basketball terms.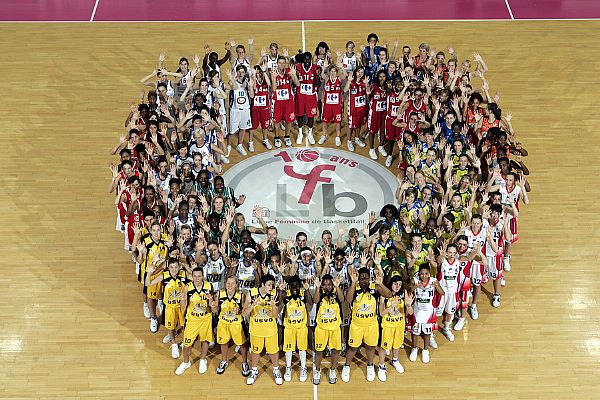 All LFB players at the Basket and the City 3
---

Picture Credits:
1. Ilona Korstin womensbasketball-in-France.com (EuroBasket 2007)
2. Sandra Dijon Basquetbol.org (Open LFB 2007)
3. Group photo Ligue Féminine de BasketBall (Basket and the city 3)