ARCHIVE NEWS
If it is not your content, try to search here:
Rocky Mountain Rollergirls to Bout in Laramie Wyoming!
ROCKY MOUNTAIN ROLLERGIRLS
ROLL UP NORTH -
BOUT IN LARAMIE, WYOMING

MEDIA CONTACTS: Shannon Boyles, a.k.a. Lucky 7, 303-931-8032 or
Meghan Doughtery, a.k.a. Undertaker's Daughter, 720-560-0177

Denver -- The Rocky Mountain Rollergirls

are boarding a bus and rolling up to Laramie, Wyoming, Saturday April 26th for a bone crunching, fast action Bout!

The mighty rolling women of the Mile High City plan on givng Wyoming fans a explosive glimpse of what the Rocky Mountain Rollergirls has been doing for almost 4 years in a row!

Tickets are available at the Laramie Community Ice & Events Center 3510 Garfield Street - Laramie, WY.

(317) 721-2161or at


Tickets are $13 in advance and $15 at the door

Kids 12 + under get in free!

______________________________

NEXT BOUT AT THE BLADIUIM

5280 Fight Club vs. Providence Roller Derby

Saturday May 3rd @ 6:30PM

Tickets On Sale Now!!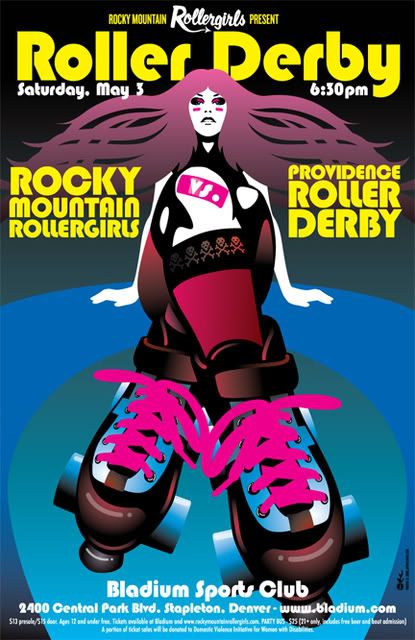 Saturday May 3rd : Doors @ 6 Derby Starts At 7PM
Pre-sale tickets are $13 & $15 at the door.

RMRG Bouts now also feature the