New Balance ladies 870 v3

Love them, I first used them for playing netball and then tried them out in the gym.
Great comfort, I found them to have the support I needed. 
The shoe is nice and light and it's like walking on air.

Well done New Balance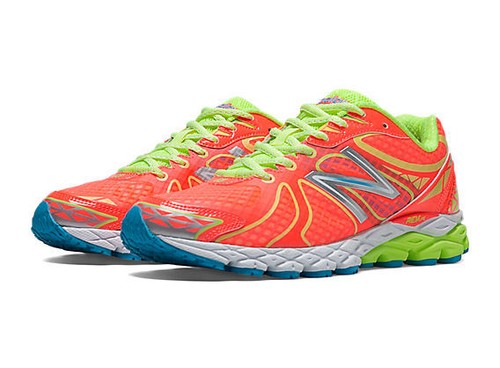 Women's Road - New Balance 870v3
A stable running shoe no longer has to be a heavy running shoe. The New Balance 870v3 reigns at the lighter side of stability, with the synthetic and TPU upper offering a light, breathable, comfortable fit, and the extended ABZORBŸ crash pad, the blown rubber forefoot and the REVliteŸ midsole—featuring an 8mm offset—bringing the stability and comfort when the rubber hits the road. Keep things light with the 870v3.
Stability
221 grams (7.7 oz)
Features



New Balance Fresh Foam 980

The Fresh foam 980, the best pair of trainers I have ever worn. Comfort when running, it's like running and having no worries. I suffer really badly from shin splints so when I was asked to try out the New Balance 980's I was thrilled. It has helped so much it has reduced them by about 75 % as they were really bad so I am very pleased to have found them. The comfort is so cushioned and makes exercising even more of a joy than it was before. I wouldn't hesitate in recommending the trainers to anyone for any sport.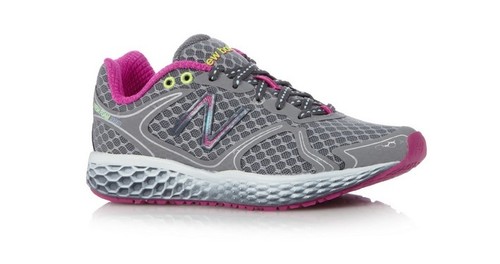 Women's Trail - Fresh Foam 980 Trail
Born of science, the Fresh Foam 980 Trail is unlike anything you've ever stepped into. Developed using specialized design software, this women's trail running shoe features a full-ground-contact outsole that grips uphill and downhill for great traction. And while you're on the move, the gusseted tongue helps keep trail debris from getting into your shoes. For a secure fit, the breathable mesh upper features simple no-sew overlays that wrap your foot in all the right places. The New Balance Fresh Foam 980 Trail: incredibly soft yet stable…even on tough terrain. 

Awarded "Best Ride" in Competitor Magazine's "Fall 2014 Trail Running Shoe Buyer's Guide" (October 2014)
Cushioning
228 grams (8.1 oz)