The Saucony Nomad Women's Running Jacket is designed with FlexShell on the front, sleeves and upper and lower back making it wind and water resistant. The Thermal stretching fabric across the back and the under arm keeps the wearer dry and helps them to move with ease. Meanwhile a soft ultra breathable fleece lining and back vent wick away sweat. Envelope thumb holes keep your sleeves in place and hands warm. The two way front zipper with zipper garage and zippered front hand pockets, along with the zipped front chest pocket (which is hidden) allows you to keep valuables safe. To keep you the wearer safe the front and back reflectivity keeps you visible.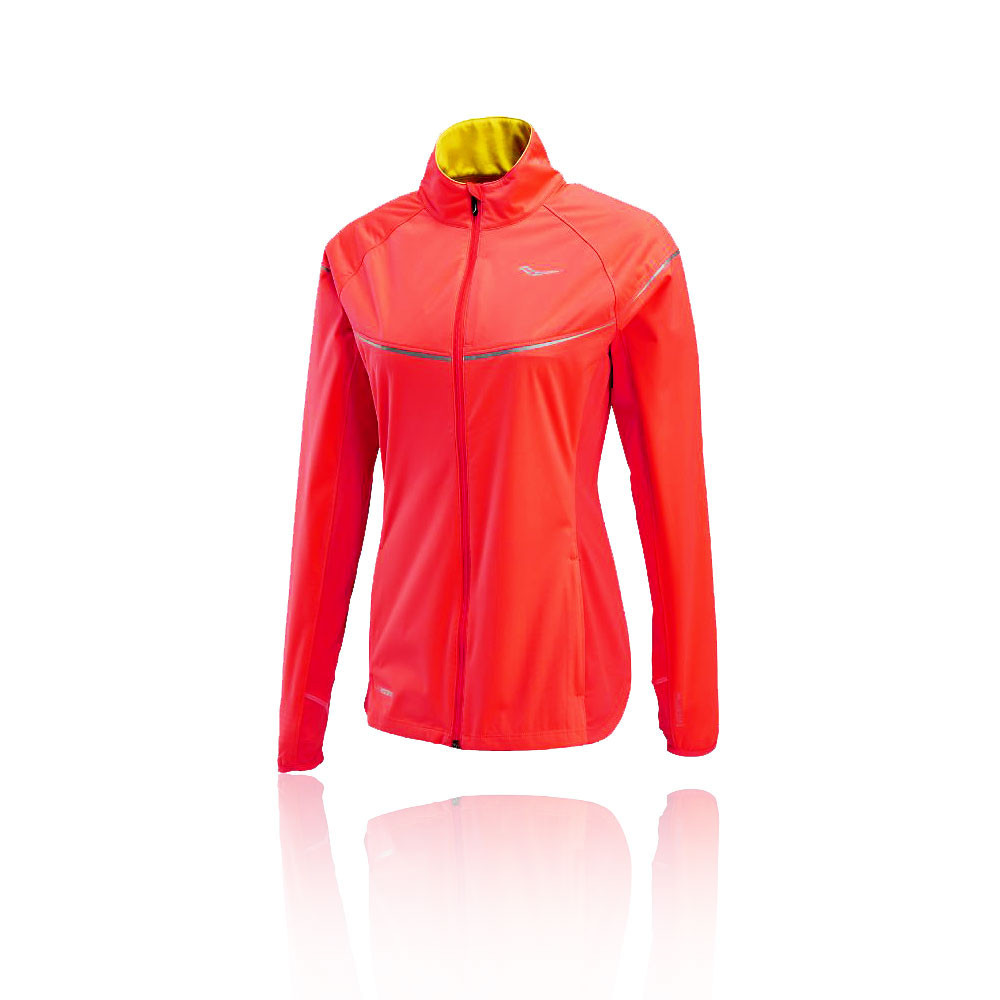 Breathable - Keeps you comfortable and wicks away moisture to keep you cool and dry.
Printed Zipper Tape with Silk-Zip Flap - For extra visibility in low light conditions.
3M Reflective Welded Chest Pocket - To store valuables in and again to increase your visibility in low light conditions.
Front Hand Pockets - To keep your hands warm in cold conditions.
Windproof - Helps you battle the elements keeping you comfortable throughout your run.
DryLete - Thermo-regulation fabric which keeps you warm and offers a layer of protection against the winter winds.
Relective Detailing Strategically places detailing to allow others to see you from a distance.